EDUCATIONAL RESTAURANT
MAGIC MOMENTS
Discover beauty
and quality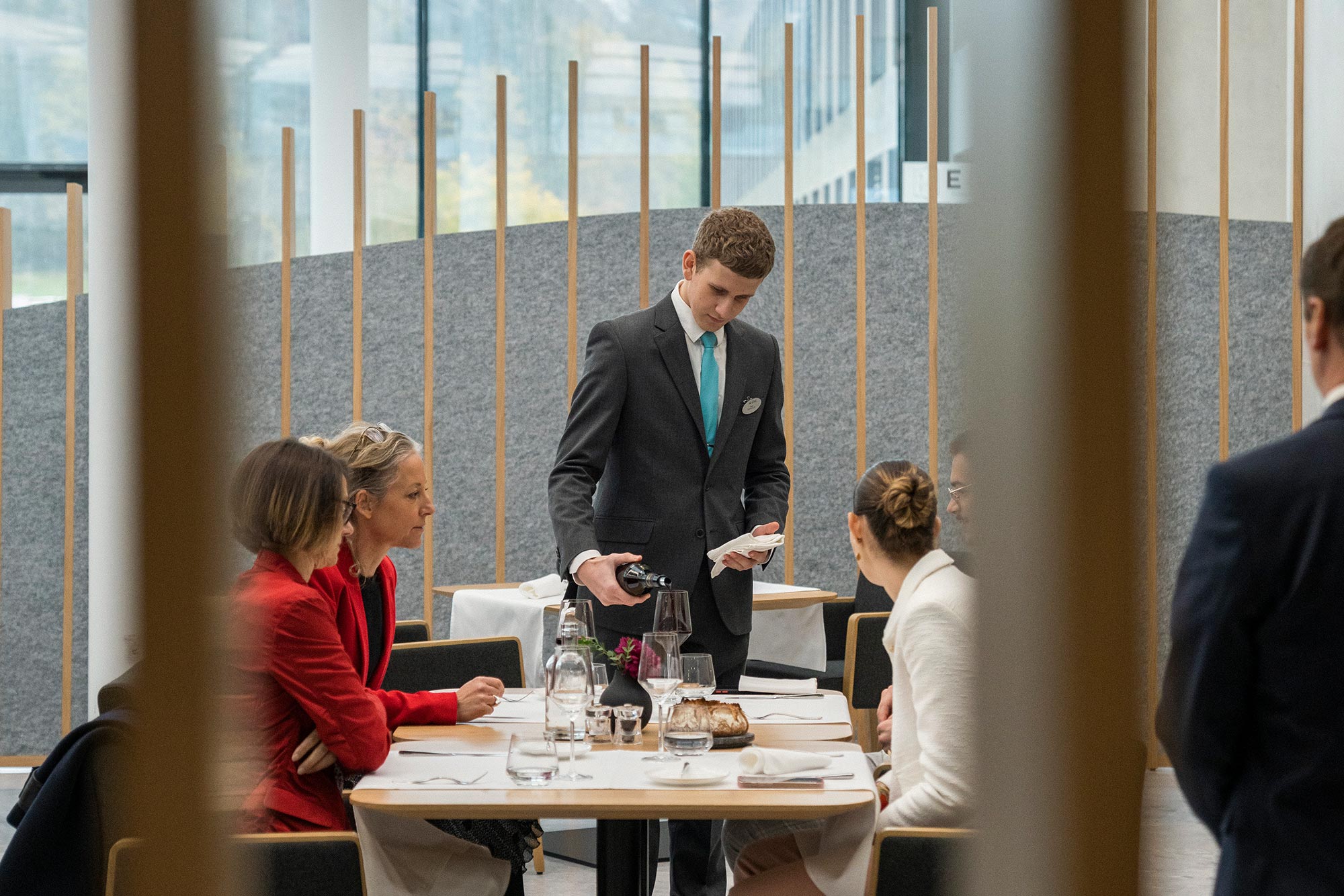 In a beautifully simple contemporary decor combining pure lines and shapely curves, 1893 sees itself as a place to meet and share, to be enjoyed first with the eyes. Furnishings, lighting, tableware, musical ambiance… Everything here is designed for you to feel perfectly at ease. Under a huge canopy that is open to the sky, the dining room with a capacity of 60 covers immediately surprises with its impression of space and clarity.
Elegant trellised panels stand out against a floor of Blue Savoy marble, giving the whole a sense of intimacy and comfort. The bespoke oak tables, created with an interior designer, accompany the large upholstered armchairs. A warm and refined ambiance that is enhanced by each element of the decor: white Nikko porcelain crockery, Christofle stainless steel cutlery, Zwiesel glasses, table linen from Tissage de Toiles Berne…

Take your seats, the show is just beginning.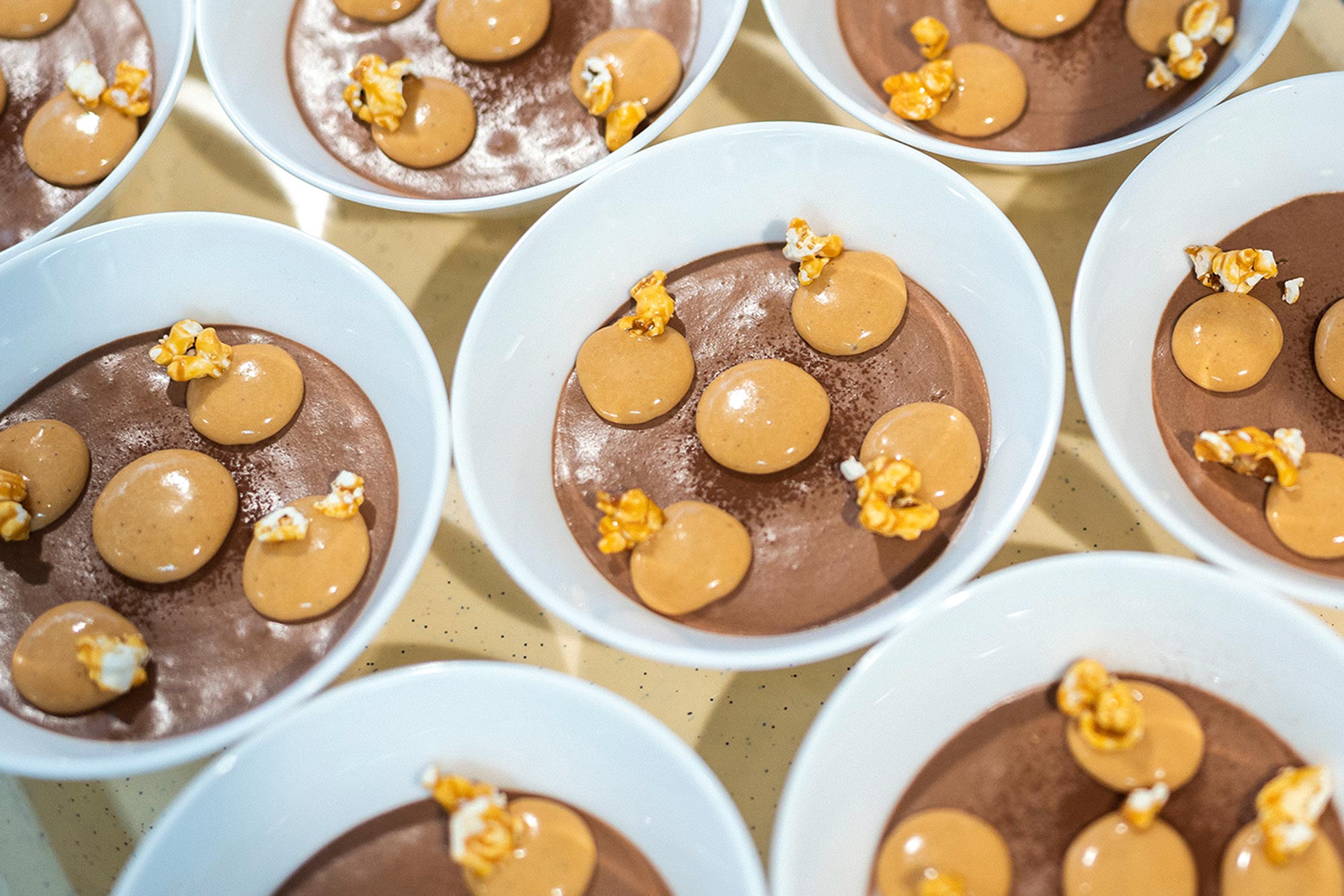 When it comes to sweets, once again, past and present are intimately entwined. Chef Julien Boutonnet and his team have prepared a menu that is as creative as it is delicious:
« tmagical alliance of the crunchy, the mellow, the fluid and the creamy, without forgetting the frank and powerful taste of the fruit that explodes in the mouth...». In the hands of the Meilleur Ouvrier pâtissier-confiseur de France (Best Pastry Chef and Confectioner of France, elected in 2015), traditional desserts with airy textures - profiteroles, pain perdu, chocolate mousse, Paris-Brest - are given a fascinating twist with a touch of originality for an incomparable pleasure for the eyes and the taste buds.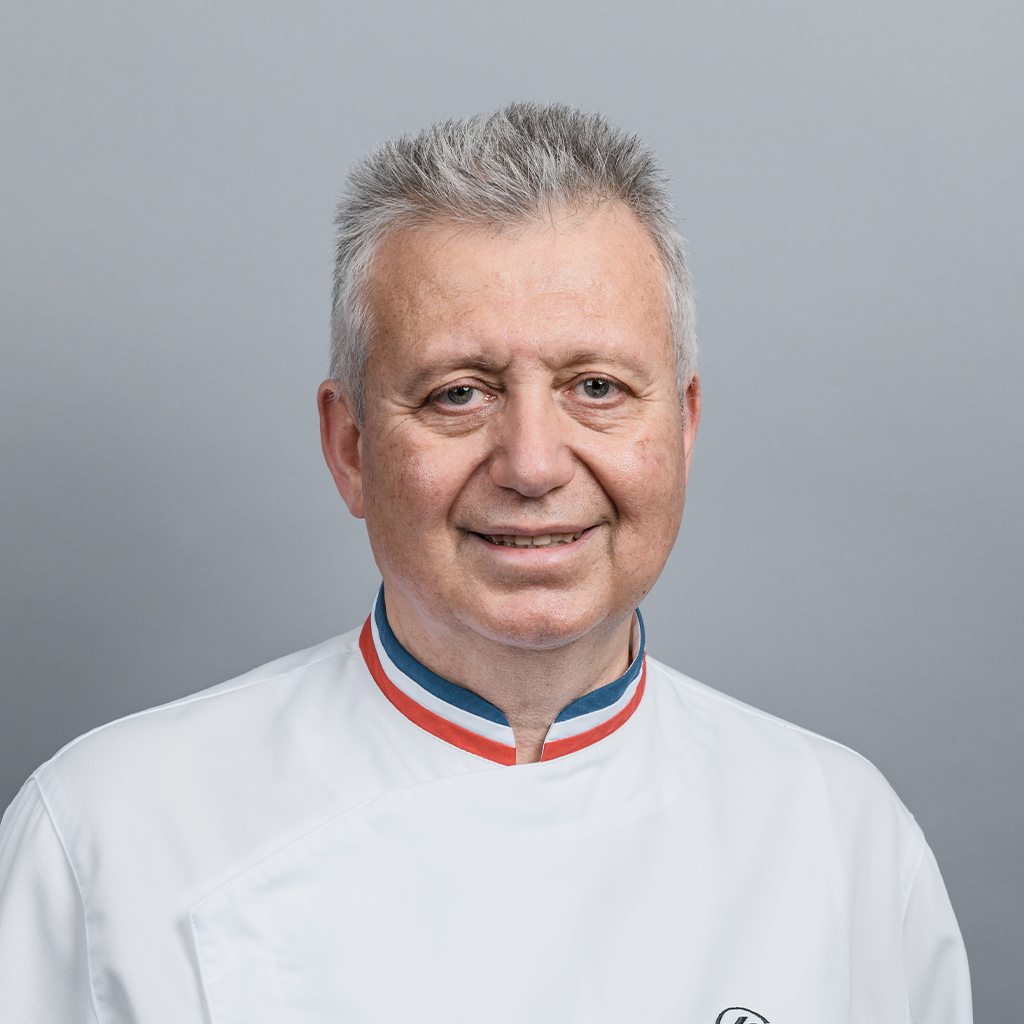 Fine cuisine with simple and affordable products

For Michel de Matteis, the pedagogical restaurant 1893 represents the perfect opportunity to involve young apprentices in an extraordinary human adventure, focusing on sharing and pleasure. The pleasure of pleasing and satisfying demanding, often hurried, customers.
« Apart from cooking, what I love about my job is sharing my knowledge and experience with young people, accompanying them step by step towards ever greater excellence: the precision of cooking, the accuracy of a cut, the beauty of a presentation... In the kitchen, every detail counts. »
A dedicated team
A personal service
To welcome you for lunch and dinner from Monday to Friday, 1893 has two teams of permanent and temporary staff (in weekly rotation) at your service. In the dining room, in the kitchen and in the rotisserie, professionals and apprentices work hand in hand to turn your visit into a delicious interlude.

In total, some twenty people are dedicated to making the 1893 application workshop a genuine restaurant, a lively and festive place to come and share a moment of delightful conviviality.